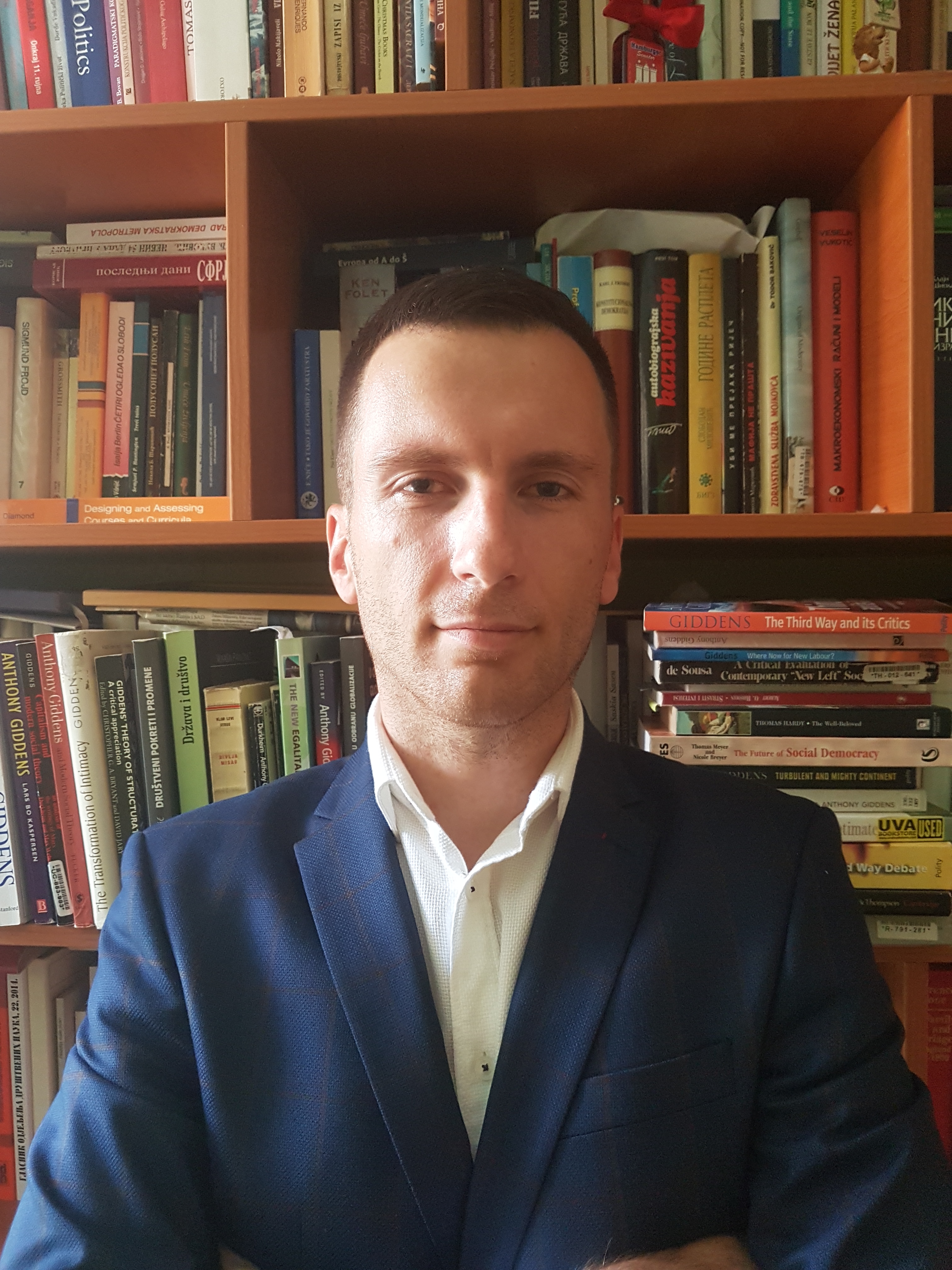 Ph.D. Branko Bošković
Branko Bošković is a researcher and a teaching assistant at Humanistic Studies, University of Donja Gorica. He holds PhD in the area of Political Sociology, earned at the University of Donja Gorica. He received his Master degree at the University of Maastricht, the Netherlands and BA at the Faculty of Political Sciences, University of Montenegro. He is teaching courses: Introduction to Politics, Sociology, Political Sociology and Globalisation.
He is a member of the Centre for young scientists and researchers of the Montenegrin Academy of Sciences and Arts, as well as a member of Academy's Council for Sociology and Philosophy. He is a coordinator of the Erasmus+ project E-VIVA (598307-EPP-1-2018-1-AL-EPPKA2-CBHE-JP), for the University of Donja Gorica. He is a Science Communication Manager for COST Action 18114 ENTAN and a member of the Management Committee for COST Actions 18123 (Eurofamnet) and 18119 (Who Cares in Europe).
He has been granted scholarships for doing research at: University of Texas at Austin, University of Salzburg, Swedish Institute for Social Research, University of Tromso. His major interest areas are: welfare state in the European Union, social investment approach, activating policies, education, welfare chauvinism. The major area of his interest is the social investment approach/paradigm in the European Union and its development and application in the EU member states and candidate countries. He is interested in how the welfare state in the EU is being altered in the course of time, especially after the economic crisis. Also, a part of his research is devoted to Montenegrin accession to the EU, it being a candidate country, especially looking at labour market and education policies. He is active in organising the debate club at the University of Donja Gorica as well as organising research seminars for students with the highest grades.